contents Start
Way to Resort
Let's take you to faster transportation.
By KTX
By KTX(Korea Train Express)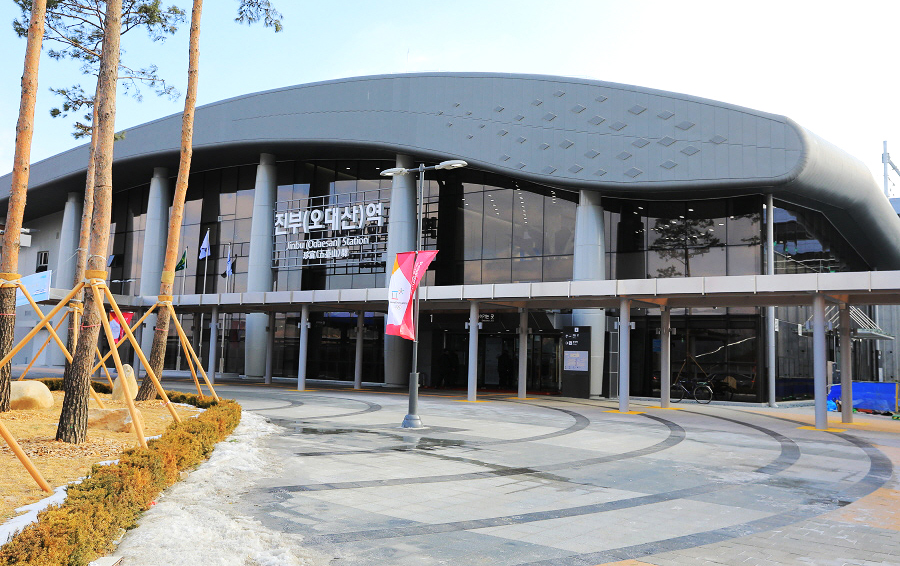 KTX train fares
Please visit Letsgokorail website for more information on the KTX time schedule and to proceed with the reservation.
셔틀버스 이용안내 및 유의사항 안내표
Fare information
Seoul Station to Pyeongchang (Jinbu) station
KRW 22,000원
Seoul Station to Gangneung station
KRW 27,600원
To purchase
KTX Reservation Website
* Please beware that the above information on fare is subject to change
KTX Pyeongchang (Jinbu) station to Yongpyong Resort by BUS
Operating period : 2020/06/01 ~ 06/30
Running route : Jinbu KTX station ↔ Via Alpensia Resort(welcome center) ↔ YongPyong Resort(Blisshill Stay)
Time Schedule : A Round Shuttel Service
- 2 Times Weekdays (From Monday To Thurs)
- 4 Times Weekend (From Friday To Saturday)
횡계 시내버스 시간 표
Schedule
Time
From Pyeongchang(Jinbu) Station
From Yongpyong Resort
Weekdays
1st
11:00
12:00
2nd
15:00
16:00
Weekend
1st
11:00
12:00
2nd
13:00
14:00
3rd
15:00
16:00
4th
17:00
19:00
It takes about 20 minutes.
Please note that only Yongpyong Resort guests can board on the bus.
When boarding the bus, please present your reservation confirmation paper or your Yongpyong Resort membership card to the driver.
For your safety, you will not be allowed to board when the seats are full.
Above timetable is subject to change following the KTX timetable
By car
Just two and a half hour's drive from Seoul, you can get to the Yongpyong Resort
Follow Hwy #1 (Gyungbu Hwy) South till you come to junction for Hwy #7 (Youngdong Hwy). Then, take Hwy #4 East, toward Gangneung. Once on Hwy #4 East, it is very much straight forward until you reach Daegwallyeong Interchange. Along the way you will pass Ichon, Wonju, Saemal and Jinbu junctions. Once you reach Daegwallyeong Interchange, take a right and follow the signs to Yongpyong Resort.
Way to Resort

| | |
| --- | --- |
| Travel Time | Seoul to Yongpyong – Approximately 2 ½ hours |
| Distance | Approximately 200 Killometers |
Back to top